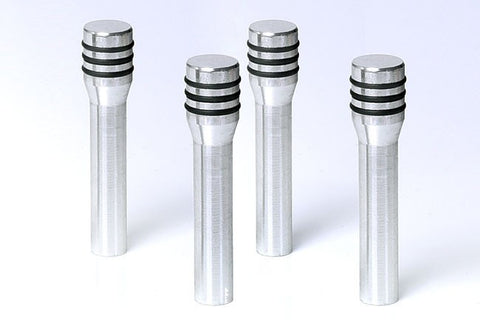 VW 4D Aluminum Door Pins

VW Euro Aluminium Door Pins

Enlarge Image!


The brand new door pins for:

Golf / Rabbit MK1 (models 75-84)
Jetta MK1 (models 80-84)
Rabbit Pickup (models 80-84)
Golf / Rabbit MK1 Cabrio (models 80-93)
Golf/Jetta MK2 (models 85-92)
Golf MK3 (models 93-98)
Golf MK3 Cabrio (models 95-99)
Jetta MK3 / Vento (models 93-99)
Passat 35i B4 (pre facelift models ONLY 90-93)
Corrado (models 90-95)
Scirocco MK1 / MK2 (models 75-89)

The perfect add on to your ride.

OEM Quality Replacement parts.

Easy installed by anybody.


---
We Also Recommend